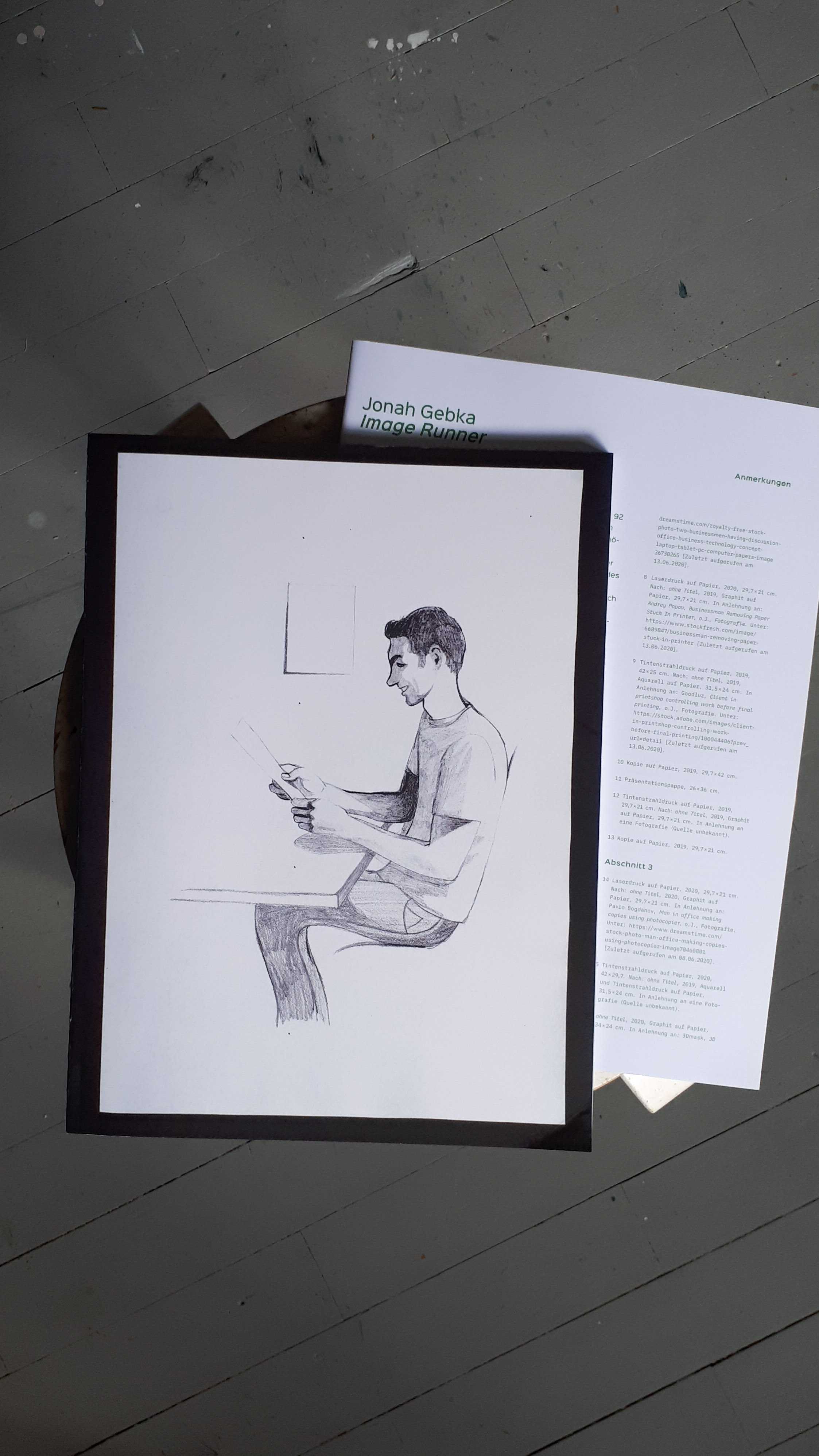 Image Runner consists of two parts. The image part comprises 92 sheets taken from a larger number of works on paper produced between 2017 and 2020. The accompanying brochure contains the text Man in office making copies using photocopier by Juliane Bischoff and a list with information about the production of each individual sheet.
In his work, Jonah Gebka follows an interest in patterns and repetition. Through multiple references to his image archive, which includes found material such as stock images, but also his own drawings and photographs, he develops contextual strands bridging diverse visual material. Image Runner was produced for the exhibition Debutant*innen at Galerie der Künstler, Munich.
Text contribution: Juliane Bischoff
Design: Jan Erbelding
Proofreading: Jana Kreutzer
Translation: Carolyn Kelly
24x32 cm
ISBN: 978-3-947250-34-9
new !
1st Edition of 300, English/German
* According to the §19 UStG we are not required to charge German sales tax (small business) / Keine Ausweisung der Mehrwertsteuer gemäß §19 UStG (Kleinunternehmer)