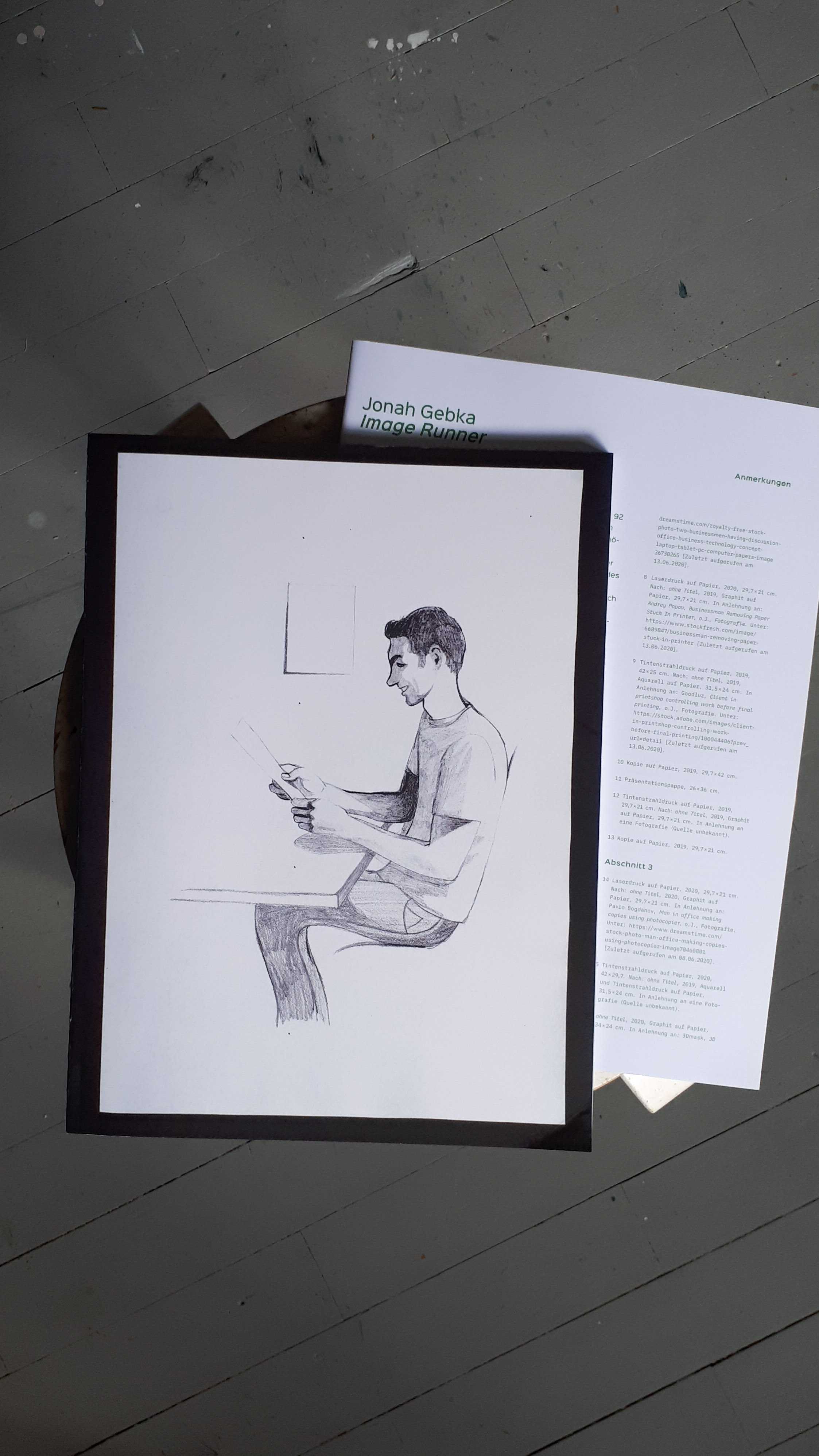 This artist's book presents 92 sheets taken from a larger body of work on paper produced between 2017 and 2020. The accompanying brochure contains the text "Man in office making copies using photocopier" by Juliane Bischoff.
In his practice Jonah Gebka follows an interest in patterns and repetition. Through multiple references to his image archive, including stock images and other found material as well as his own drawings and photographs, he develops contextual strands bridging diverse visual material. Image Runner was published on the occasion of the exhibition Debutant*innen at Galerie der Künstler, Munich.
Text contribution: Juliane Bischoff
Design: Jan Erbelding
book (sewn binding w open spine) + brochure (stapeled), 4/4c offset, 24 x 32 cm
Book documentation: © Jonah Gebka und © VG Bild-Kunst, Bonn 2020
www.jonahgebka.com
ISBN: 978-3-947250-34-9
new !
1st Edition of 300, English/German
* According to the §19 UStG we are not required to charge German sales tax (small business) / Keine Ausweisung der Mehrwertsteuer gemäß §19 UStG (Kleinunternehmer)